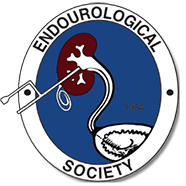 Endourological Society
Endourological Society Description
The field of Endourology comprises closed, controlled interventions within the genitourinary tract encompassing all aspects of endoscopic, laparoscopic, robotic, image-guided and minimally invasive procedures. The Endourological Society is a non-profit organization founded by a group of international urologists and incorporated in 1984 to globally promote education and training in endourology by means of meetings, fellowship training sites and the Journal of Endourology. The Society oversees international training sites where urologists can receive broad training in endourology with emphasis on laparoscopy, robotic surgery, image-guided therapy, percutaneous procedures, ureteroscopy, SWL and other new technologies. The Society is committed to being at the forefront of innovation and discovery of new technologies, techniques and research. Our aim is to promote minimally invasive or non-invasive management of both benign and malignant urologic conditions.
Mission
The mission of the Endourological Society is to improve the lives of patients with both benign and malignant urologic conditions by reducing the morbidity of invasive treatments through novel technology, innovative techniques, and non-invasive medical management relevant to our discipline. By virtue of its annual World Congress of Endourology and Uro-Technology, international fellowship programs, and the Journal of Endourology, the Society is committed to the global promotion of research, education, and evidence-based medical and surgical practice of endourology and minimally invasive urology.
Vision
Our vision is to innovate, discover and disseminate new minimally invasive procedures and non-interventional medical management to ultimately replace standard incisional surgery with less morbid, equally effective alternatives, thereby improving patient health worldwide.