Members of the Endourological Society receive print versions of the Journal of Endourology, Endourology Case Reports, and online access to the Journal of VideoUrology. In addition, archives of past issues are available online.
Endourological Society members receive full access to the journals Become a Member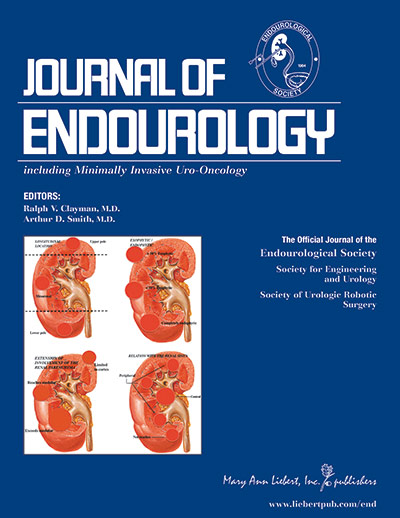 Journal of Endourology: The leading peer-reviewed journal exclusively focused on minimally invasive and robotic urology, applications, and clinical outcomes.
HIGHLIGHTED ARTICLES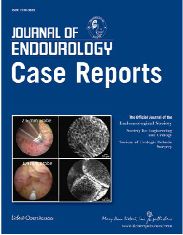 Endourology Case Reports: An online-only, open access forum for sharing clinically interesting and educational case reports on the treatment and surgical management of urologic diseases.
HIGHLIGHTED ARTICLES
Part B, VideoUrology is the online-only complement to Journal of Endourology. This video journal publishes fully peer-reviewed surgical and microinvasive demonstrations of the latest techniques and technologies used to optimize surgical patient outcomes.
HIGHLIGHTED ARTICLES
Journal of Endourology is indexed/abstracted in:
MEDLINE; PubMed; PubMed Central; Current Contents®/Clinical Medicine; Science Citation Index Expanded; Science Citation Index®; Biological Abstracts; BIOSIS Previews; Journal Citation Reports/Science Edition; Prous Science Integrity®; ISI Custom Information Services; EMBASE/Excerpta Medica; Scopus; ProQuest databases. The Journal of Endourogy is a Journal Club selection. The Journal web site – provides free access to tables of content, instructions for authors, advertising, and subscription information.
Instructions for Authors
For details about submittals, see the Journal of Endourology website.
Publisher
Mary Ann Liebert, Inc. publishers
140 Huguenot Street
New Rochelle, NY 10801-5215
Phone: 914- 740-2100B
(Toll Free in USA/Canada) 1-800-M-LIEBERT
Fax: (914) 740-2101
E-mail: This email address is being protected from spambots. You need JavaScript enabled to view it.
Website: www.liebertpub.com